The power of inspiration
Ivins battles cancer with same gusto that made her a top broker and runner
July 01, 2010 6:00 AM
by Lee Graves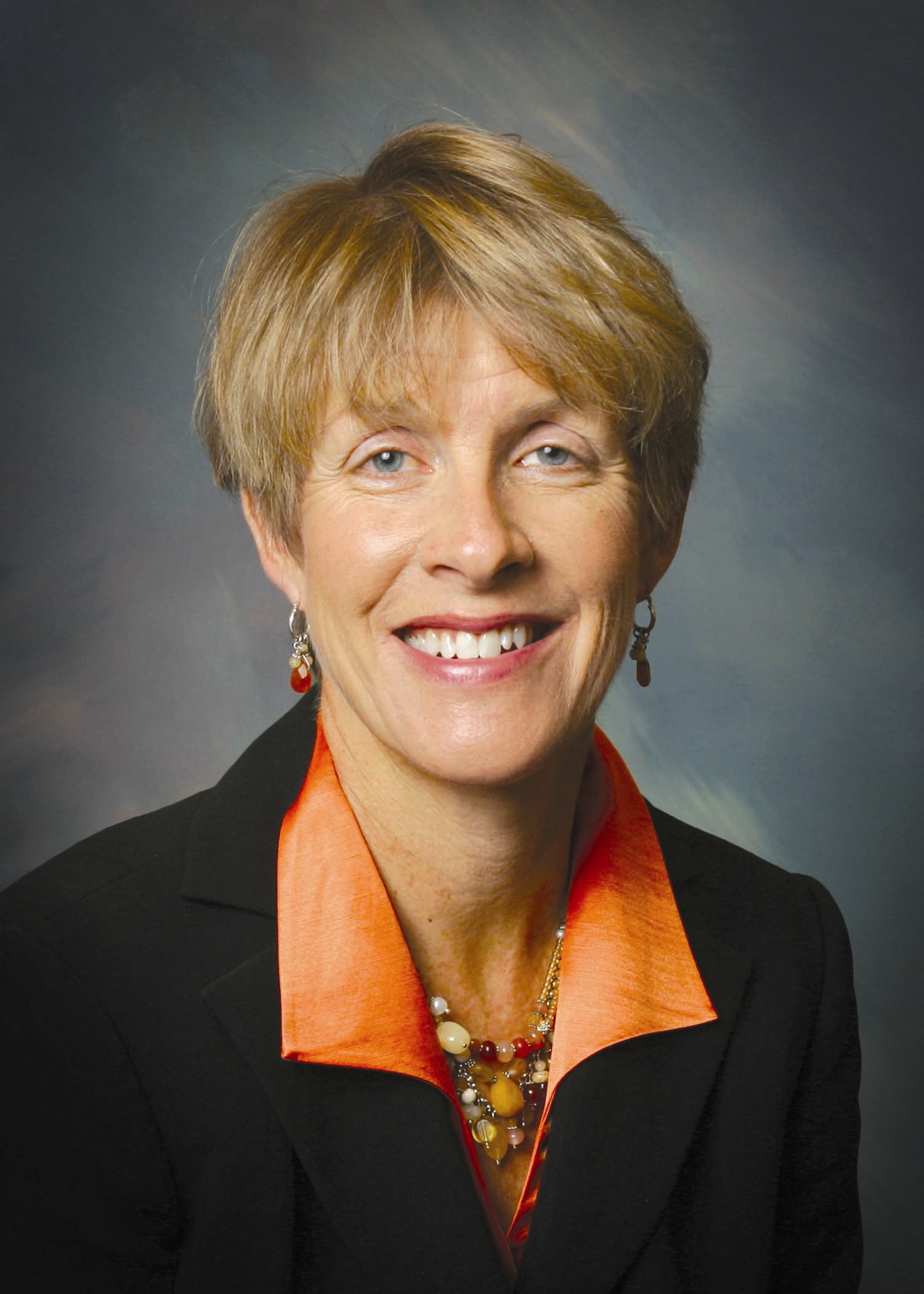 Evan Magrill stopped running. Though he had trained diligently, a 10K race in Ashland in the heat of summer proved too much of a challenge.
"It was about 100 degrees," recalls Magrill, a senior vice president for Thalhimer in the commercial real estate firm's Richmond office. "I got about four miles in, and I was done. It was too hot." His spirits sank as he faced the prospect of failure.
Then along came Kathy Ivins. "She's passing me and she says, 'Hey, c'mon!' She made me pick up and get going again. Here I am — I've got her by 15 years in age — and she's pushing me along to get through this thing."
Such is the spirit of Ivins. Also a senior vice president at Thalhimer, Ivins has picked up the pace of the commercial real estate scene in Richmond since becoming one of the area's first female brokers in 1982."I enjoy my job very much," she says simply.
Through the years, Ivins has brokered major deals, including the sale of the 164,000-square-foot 700 Centre office building in downtown Richmond for $9.5 million and the 227,000-square-foot Fairfield Commons mall for $12 million. She has represented major banks, law firms, companies, hospitals and numerous faith-based organizations. In fact, she earned the nickname of "the church lady," for selling and leasing so many buildings for religious organizations.
Thalhimer, a member of the Cushman & Wakefield Alliance, recognized Ivins as its top producer in 1999. Since then, she has consistently ranked among the firm's top producers, averaging nearly $8.5 million in total production per year, says Magrill. 2006 was an especially good year with her transaction volume peaking at $14 million. "She is the ultimate professional in all ways," says Magrill.
Her success hasn't gone unnoticed. The Richmond Association of Realtors honored Ivins with its Distinguished Achiever Award for her efforts from 1983 to 2002. Last year, Virginia Lawyers Weekly named her one of the state's most influential women. Earlier this year, she received the Trailblazer Award from the Commercial Real Estate Women's Richmond chapter, which she helped found in 1990.
Of late, Ivins has served as an inspiration on another front. Battling cancer has presented challenges far more intense than the heat of a road race.
Seated beside her husband, John, a lawyer with Hirschler Fleischer, in their home in Richmond's far West End, Ivins recalled recently that she was actually training for a race — her third marathon — in 2007 when she became concerned about a mole on her left arm. A doctor diagnosed malignant melanoma. The cancer had spread to one lymph node, so Ivins underwent surgery to remove 15 nodes.
"There was nothing there," in terms of the cancer spreading, says Kathy Ivins. "I thought, 'We're done now.'"
She returned to the rigors of her life — mother of two boys in addition to being a commercial broker and fitness devotee. But in June 2009, melanoma was detected in her abdomen and one lung. Surgery ensued. "That was pretty easy," Kathy recalls. "I was back to running in three weeks."
On Nov. 6, however, "all of a sudden our whole world changed," says John. Tests showed several tumors in her brain. "That was hard to take," admits Kathy. "But I knew right away that I couldn't let this stop me."
A gamma knife procedure, which targets high-energy radiation on a small target, stabilized her condition, and Kathy resumed everyday activities. Then in February, her left arm suddenly became very weak. Under the care of Dr. K. Singh Sahni, an area neurosurgeon affiliated with CJW Medical Center, a CT scan revealed a bleeding tumor and swelling in her brain. Intravenous steroids proved ineffective; her condition deteriorated. So on Feb. 21, Kathy underwent emergency brain surgery at HCA Johnston-Willis Hospital.
Again, early signs were positive. She began "relearning" to use her left leg and arm, strengthening those muscles and using a grocery cart to help regain balance.
Just as Kathy was anticipating discharge, she suffered a seizure that affected her speech. Sahni removed a second tumor, which not only helped her speech but also increased the mobility of her left arm. On April 5, she returned home and began the welcome grind of therapy and rehab.
Throughout this roller-coaster experience, the Ivinses were buoyed by support from their two firms, members of Metropolitan Richmond Sports Backers and other fitness buddies, and their churches (they attend St. James's Episcopal Church, and John is active at Powhatan Community Church).
Their 25-year marriage served as a rock during the swirl of events. Kathy, who grew up in Richmond's West End and attended Salem College in North Carolina, was working at the University of Richmond in 1983 when she met John, then a third-year law student. "He came walking in [the office] one day. I met him — end of story."
John's support has won the admiration of friends. "That guy is a cheerleader. We could all hope to have a partner in life that has your back like that," says John McGuire, founder and CEO of SEAL Team Physical Training.
The SEAL team served as a catalyst for Kathy to embark on a physical fitness campaign. She became involved about eight years ago, when she and a friend attended an invitational session and were motivated by the program's gung-ho goals.
During the recent travails, McGuire visited Kathy in the hospital and shared lessons learned from a life-threatening challenge of his own. Three years ago he broke his neck during a trampoline exercise. "I was completely paralyzed," he says. "The doctors said I was not going to make it through the night."
He recovered and has helped keep Ivins on a positive path. "I explained to her, 'Kathy, always keep moving. Keep it positive and remember, no matter how bad it is, it can always be worse.'"
McGuire describes Kathy as a fighter and a role model. "She's keeping it positive all the way."
Not quite all the way, she says. Though April and May were marked mostly by steady recovery, the Ivinses faced one more bump in the road. On the Monday of the week before their older son, Jack, was to graduate from James Madison University, Kathy felt her legs getting weak. Initially, doctors suspected overtraining, but Sahni said otherwise — a tumor they thought had dried up reappeared and was swelling and bleeding. The options, more surgery or more steroids, would mean missing Jack's graduation.
"I was so disappointed, I cried about four times that day," Kathy says. On Wednesday, Sahni proposed another possibility — burr hole surgery, in which a small hole is drilled in the skull to facilitate drainage. He performed the procedure that night. By the next day, Kathy was up and around. On Saturday morning she was fighting tears again, only this time under blue skies surrounded by JMU grads.
"I started crying twice, but I said I've got to stop this. This is such a happy occasion — I can't sit here and cry the whole time."
This spring, Kathy resumed her career, by working from home. Times are tough, she acknowledges. "Several years ago you had a lot of big tenants that grew so fast and established themselves with all this property. And then they went out of business, and it's just sitting there. That puts a big hole in everything. Now we have to find somebody else for this property. It's a big challenge."
It's a challenge she relishes, given the other obstacles she's overcome recently. "A client sent me these flowers," she says, pointing to a colorful arrangement, "and said, 'We're still going to be working together with these listings, right?' That makes me very happy."
Tweet
Reader Comments
I was inspired by your story. You are so right about staying positive…no negativity in my book either. I am also battling cancer for the second time in 38 years, but I'm going for quality of life and not longevity. Every day is a blessing that my husband and I are enjoying with our wonderful family and friends.
Stay well, my friend, on this journey that you are on…bless you, Ginny
--
Ginny McGetrick of Madison, Va.
Jul. 6, 2010 at 01:17 PM
I have had several procedures done by Dr. Sahni. I would never let anyone else touch me. He is an angel and I think very highly of him. All the best to you.
--
Betty Bishop
Jul. 12, 2010 at 09:05 PM
Kathy, You are a true inspiration. One that will stay with me my whole life long. Lots
of love. Natalie
--
Natalie Easterly
Jul. 21, 2010 at 11:51 AM
Kathy was an incredible woman and an inspiration to us all. Sadly, Aunt Kathy lost her battle with melanoma this morning. We are all blessed to have known you, and heaven is blessed to have another angel.
--
Virginia Edmiston of Midlothian, Virginia
Jul. 22, 2010 at 10:20 PM
Page 1 of 1 pages