Failed bank couldn't find any rescuers
September 01, 2011 6:00 AM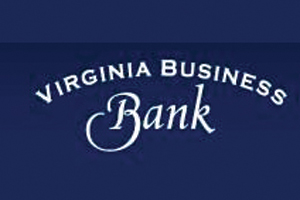 The first Virginia bank to fail in 2011 was a financial institution targeting small-business owners and professionals. It began operations shortly before the national economy tanked.
Virginia Business Bank, a Richmond-based bank with about $95 million in assets, was seized and closed by regulators on a Friday in late July. Its sole office reopened the next Monday as a branch of Xenith Bank, a Richmond financial institution that has shown a recent appetite for acquisitions. On the same day that Virginia Business Bank closed, Xenith acquired the Richmond operations of Raleigh, N.C.-based Paragon Commercial Bank. The two deals boosted Xenith's assets from $288 million to more than $400 million.
Virginia Business Bank, formed in 2005, is only the third financial institution in the state to fail since the start of the recession in 2007 and is the first state-chartered bank to fail since 1992.
By contrast, 29 Florida banks had failed by early August this year while Georgia had 21 failures and Illinois had 16. Sixteen states had no failures, including Old Dominion neighbors West Virginia, North Carolina and Tennessee.
The closing of Virginia Business Bank cost the Federal Deposit Insurance Corp. $17.3 million.
Xenith acquired all of Virginia Business Bank's assets and deposits, including its problem loans. Xenith bid on the failed bank without federal loan-loss coverage under which the FDIC insures some acquired loans.
"We bid on a basis of no-loss share because the portfolio we were reviewing is in our marketplace," says T. Gaylon Layfield III, the president and CEO of Xenith. "We thought we had the ability to make reasoned judgments of the fair market value of those assets."
Layfield also believes the FDIC prefers bids without loan-loss coverage. "It allows them to be done with the transactions and not monitor it for the next 10 years."
Virginia Business Bank investors referred all questions to its chairman, Mark J. Hourigan, the owner and president of Hourigan Construction Corp., who blamed the bank's demise on bad timing.
"As a startup bank, it required its second capital raise at exactly the time the economy began its downturn," he says. "The lack of available capital and the increased risk in loan portfolios in these unprecedented economic times made survival by a young bank difficult."
The bank consented to a written agreement with the Federal Reserve Board in August 2009 to come up with a plan to improve its financial condition. The bank attempted to sell $30 million in stock last year but canceled the offering in October when too few investors subscribed.
"We exhausted all reasonable alternatives for a merger, acquisition, recapitalization, restructure or some other transaction, which would avoid the insolvency of the bank," Hourigan says. "We are enormously saddened with this outcome."
Layfield says that his bank's primary intent is to grow organically in Richmond, Northern Virginia and Hampton Roads areas, but he doesn't rule out more acquisitions. "We still remain interested in opportunities that may come along from time to time," he says.
Tweet
Reader Comments
There are no comments for this entry